CHIROPRACTOR Niagara Falls NY
Welcome to Wheatfield Family Chiropractic we are located on the border of Niagara Falls and Wheatfield New York.  At Wheatfield Family Chiropractic we will do our absolute best to accommodate you and treat you like family.  If you have any questions or need to speak to us please contact us today. 
At Wheatfield Family Chiropractic, our Niagara Falls Chiropractors we specialize in the diagnosis, treatment and prevention of mechanical disorders of the musculoskeletal system and the spine. The spine and your overall health are directly related; this relationship is mediated through the nervous system.
Wheatfield Family Chiropractic
When you schedule an appointment at Wheatfield Family Chiropractic in Niagara Falls, NY, Dr. Kevin Skowronek will administer a comprehensive examination to determine the cause of your nagging pain. From there, it's only a matter of time before you start to lead a pain-free life! We provide treatment for pinched nerves, sciatica, and back pain, as well as headaches and neck pain. Treatment options include spinal manipulation, electrical stimulation, spinal decompression, massage and more.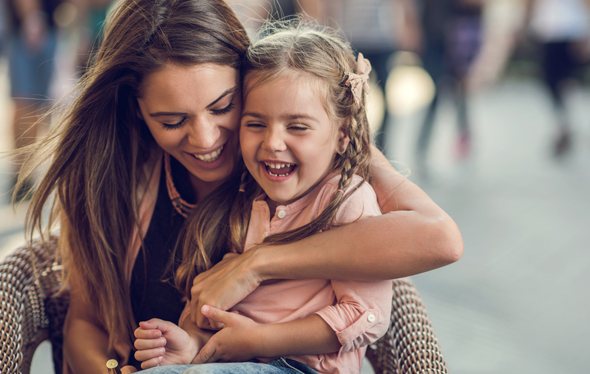 UNDERSTANDING
CHIROPRACTIC CARE
How Can Chiropractic Care Help You?
Wheatfield Family Chiropractic is different from other Chiropractic offices for many reasons. Our exceptional staff will greet you as you enter the door and make you feel like family.  We are more than willing to work with you and accommodate your busy work and family schedules.  We know it is hard to break away from the family for appointments so we welcome children in our office. We pride ourselves on a patient first approach—we are friendly and willing to put in the extra effort to make sure you are comfortable and at ease.  We will always try to accommodate same day appointments.  We also work in cooperation with several other specialists in the community such as orthopedic surgeons, neurosurgeons, primary care physicians, neurologists, physical therapists and massage therapists.
---
What Kind of Training Does a Chiropractor Have?
Dr. Kevin Skowronek was born in Niagara Falls New York and attended Niagara County Community College in Sanborn New York.  After graduating with my Associates Degree, I proceeded to attend to New York Chiropractic College in Seneca Falls New York.  I graduated in the spring of 2000 and I took a few years to travel the country.  After stops in Massachusetts and Virginia Beach, I decided to come back home and has been here ever since.  In 2010, I decided to go back to school to earn a degree in Teaching Anatomy and Physiology at my Alma Mater---New York Chiropractic.  I have been teaching online classes of Anatomy and Physiology at Excelsior College since 2014.  I have a passion and fascination for the human body, for patient care, and teaching. 
I became a chiropractor in Niagara Falls to help the people suffering with back pain and sprain strains.  It is my goal to educate and treat families in the Wheatfield, Niagara Falls and surrounding areas about how to be the best version of themselves while managing their conditions. I have a passion for this profession and I pride myself on constantly growing and adapting to the ever changing health care climate.
At Wheatfield Family Chiropractic our chiropractic team is ready to meet with you to discuss your needs. We will help to design a program that is right for you. We look forward to meeting you.
Myth # 1: Spinal Manipulation and Adjustments are Dangerous
These methods of treatment are extremely safe when performed by licensed and trained doctors of chiropractic.
The purpose of spinal manipulation and adjustments are to help your body restore its natural flexibility and mobility while relieving soreness, achiness, and stiffness in the joints and muscles.
In addition, chiropractic care is much safer than surgery or painkillers. Many health professionals recommend seeing a chiropractor before deciding on a surgical procedure.
Myth # 2 Once You Start Chiropractic Treatment You Will Have to Continue Care for the Rest of Your Life
Regular adjustments are a part of a healthy lifestyle, recommending that patients return to receive periodic spinal care is no different than sticking to a gym schedule or routine visits to your dental practice.
You have to maintain healthy practices to keep your body's performance at its optimal level.
Myth # 3 Chiropractic Care is Not Effective
Many patients from all walks of life have incredibly benefited from chiropractic care. One of the best things about the chiropractic practice is it provides a natural remedy to pain relief without using drugs and surgical methods.
People have reported chiropractic benefits that help improve back pain, headaches, ear infections, neck pain, arthritis and joint pain, healthy pregnancy, blood pressure, and much more.
Myth #4 That popping sound is bones breaking and the visits will hurt
That popping sound is an audible release of gas from the spinal joints, not your bone cracking. Although it can be startling to some people, many find the process relieving. Studies have found that there is a release of endorphins and enkephalin's which is your bodies' natural pain killers when getting adjusted. 
Not all techniques require this manipulation, however, and treatment plans also include soft tissue work and exercise in addition to nutritional and dietary counseling.
Myth #5 My insurance covers all my chiropractic needs
Reality: Unfortunately, "health" insurance doesn't always cover everything we need to be truly healthy, and that is frustrating. Often, it does not pay for our gym memberships or organic fruits and vegetables at the grocery store. Similarly, it may not cover all your chiropractic needs. However at our office, we offer a complimentary insurance benefits check to see what will and will not be covered before you incur any charges. We work to maximize coverage and have other programs to make care affordable in case you are uninsured or underinsured.
OFFICE HOURS
Monday
Closed
---
Tuesday
8:00am - 11:00am
1:30pm - 5:30pm
---
Wednesday
1:00pm - 7:00pm
---
Thursday
8:00am - 11:00am
1:30pm - 5:30pm
---
Friday
Closed
---
Every Other Saturday
8:00am - 12:00pm
Wheatfield Family Chiropractic
2783 Niagara Falls Boulevard Suite B
Niagara Falls, NY 14304
+1 (716) 695-2225
HOW TO FIND A CHIROPRACTOR IN Niagara Falls
This guide will help you find the best chiropractic clinic in Niagara Falls for you. When most people in Niagara Falls decide they need a chiropractor, they end up doing a search and just picking someone at the top.
Being at the top of Google for the chiropractic search does not necessarily mean they are the best chiropractor for you. Follow the steps below to make sure you are picking the right chiropractor for you.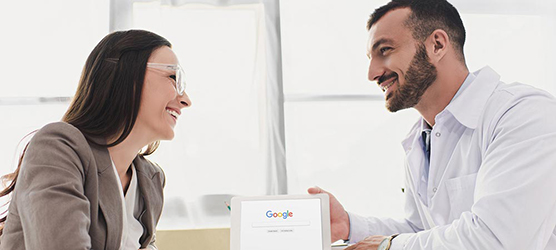 Time Needed: 5 minutes
Total Cost: USD 0.00
4 EASY STEPS TO FINDING A CHIROPRACTOR IN Niagara Falls
Step 1: Open up a Google search
You will want to type one of the following in the search bar:
Chiropractor Niagara Falls
Chiropractor 14304
Chiropractor near me
Best chiropractor in Niagara Falls

Step 2: Review Their Website
The best chiropractors in Niagara Falls put as much care into their website as they do into the rest of their office. By reviewing their website you will get a good feel for the doctor and if they are right for you.

Step 3: Check Out Their Reviews
Check out the Google Business Page of a chiropractic clinic you are thinking about visiting. It is easy for someone to say they are great, it's a different story to get other people to say great things about you.

Step 4: Give The Office A Call
Now that you have a basic understanding of what the office is about. Give them a call to make sure they fit the message that their website and GMB have been sending. You will know in a few minutes whether the office is the right one for you.